Jovonne John fell in love with travel while representing St Vincent & The Grenadines at netball and her competitive spirit has seen her rise through the ranks of Marella Cruises, from ice cream girl to Guest Relations Manager onboard Marella Explorer.
We caught up with Jovonne on Marella Cruises' first sailing in 15 months, a three-night cruise along the South Coast, calling into Dover in Kent and Portland in Dorset from Southampton.
Here she tells us about life growing up in St Vincent, her 82 days at sea during the height of the pandemic — and how she got her big break onboard.
What was life like growing up in St Vincent?
I didn't have all the fancy things in life but my grandmother instilled values into us – 'to work for what you want to achieve in life.
When did you first start traveling?
I was quite young when I started to visit other islands because I was a sports ambassador for St Vincent & The Grenadines. I captained the Under 16s netball team and progressed to the Under 23s senior national team and played in Barbados, Antigua, Trinidad & Tobago, and St Lucia.
After a hand injury, I retired from the sport but having a competitive side I started to enter beauty pageants so I could travel again. At 21, I was crowned Miss St Vincent and the Grenadines, that was after lots of pageants including Miss South Leeward Islands and the Miss Tourism Queen in St Kitts.
How did you get into cruising?
My younger sister Jodesia joined MSC as a shore excursion rep and when she came back home, talking about the lovely places she visited, I was so jealous and said 'how can I do this?'
When did you join Marella Cruises?
I sent off applications and joined Marella Celebration as a junior waitress in 2016.
Did you have any previous experience?
Yes. I helped at my aunt's restaurant and later studied hospitality at college before becoming a sales rep for the St Vincent Brewery.
How did you find working life on the ship?
I loved being part of the ship's company but I had to learn the ship's standards; everything was so fast and at first I was totally lost. I was the only girl on the restaurant team so they looked after me.
What do you like most about being at sea?
Meeting so many people because I am outgoing and love learning about other cultures.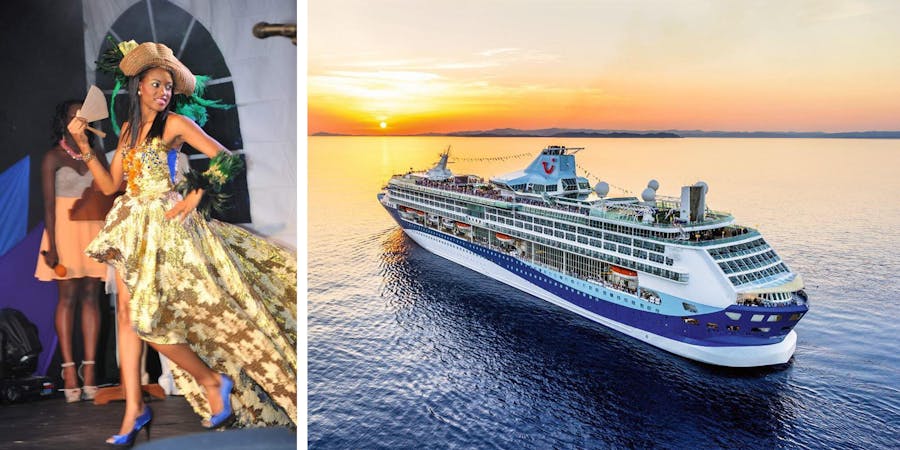 Was it easy to progress?
One day I was on buffet duty as the ice cream girl and told to go and see the food & beverage manager. I thought I had done something wrong but he said 'the passengers love you' so would I like to try being a receptionist?
READ MORE FROM SOURCE: CRUISE CRITIC